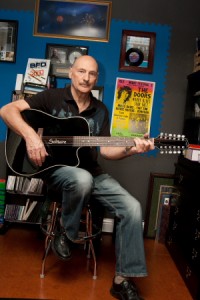 I have always had a theory about rock music that evolved as a result of the so called British Invasion after the Elvis era.
The blues from the American south was instantly recognized and embraced by the musicians of my generation in Britain.  Young british musicians understood and related to the soul of the blues.  We understood the hardships of WWII and of the working class people.  The blues was a catalyst for us to build on.  We got the message.  Combine that with the Elvis and Buddy Holly rockabilly music of the 1950's and you get the British Invasion.
The added bonus was the rise of the individual singer songwriter.  The message of the music was personal, insightful and meaningful.  An opening of the collective heart.  This was life expressed through music.  It is no wonder that the music energized an entire generation and beyond.
It was also the innovations of musical instruments, i.e. Les Paul and his guitar inventions, mellotrons, synthesizers, etc, that gave musicians the tools to explore the musical universe.
For young british musicians, who understood the blues, it was an explosion of expression from the heart, mind and soul reflecting the possibilities of the future.